---

---
---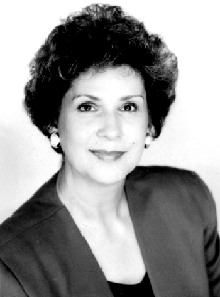 I am a 20th generation New Mexican, born in Albuquerque, and baptized in San Felipe de Neri Catholic Church in Old Town Albuquerque. At the age of nine, my father and mother, Richard and Tillie Rael, moved our large family to California where we settled in the central San Joaquin Valley, the agricultural capital of the world. This is where, I believe, my Chicano roots began. It was during this time that I worked in the fields, and retrospectively learned of the injustices, and the farmworker movement.
As a Chicana, I see the struggle of the Mexicanos here in the San Joaquin Valley. We live in the agricultural capital of the world, and it is the Mexicans who are willing to toil in the fields for our buen vivir. It is this quality in my people that I hold so dear, these willing workers, and the struggle for the "mas alla," which they seek for their children. No different than my parents who brought us here from New Mexico para ver si "mas alla" habia algo mucho mas mejor para nosotros.
I became increasingly involved in social matters in my adult life. My work as a private consultant to corporate America, with emphasis on the Hispanic market, made me aware of the ignorance that was present regarding the Latino community --- we didn't even know quite how to describe ourselves! I became a born-again Mexican, and realized that I was not willing to give-up my cultural identity. Misconceptions about our people were everywhere, and our contributions were clearly invisible.
There is a saying that things happen the way they are supposed to. My sincere interest in Mexico and its people led me to be hired as the public relations person for the Mexican Consulate in Fresno. I publish a monthly newsletter entitled, Mexican Agenda, and report a wide variety of issues regarding Mexico/U.S. relations, NAFTA, the economy, culture, travel, and other topics that will strengthen our awareness, and improve the relationship between our two countries.
There is another part of Latino history which is currently unfolding, and that is about the Hidden Jews in the Southwest. When Juan de Oņate colonized New Mexico in 1598, Crypto Jews Crypto Jews (Spanish and Portuguese) who feared continued persecution in Mexico, following the Spanish inquisition, signed on as settlers. These people often took the names derived from nature, i.e., Robledo (oak), Jaramillo (willow), Lucero (the morning star), Mora (mulberry), Mares (seas), etc. Both my mother and father died not knowing they were Jewish descendents -- Ricardo Mora Rael and Mathilde Duran Garcia.
This information has upset some of the people in New Mexico as most Hispanos there are Catholic. However, it is very important to bring forth information that was lost to forced conformity; it gives us an understanding of who we are, and where we are going. Above the fireplace in my den is a Mural that chronicles the Cosmic Latino Order for me: the dichotomy of the Catholic-Jews. This is opening the dialogue within our communities regarding the complex web surrounding the impact of the Spanish conquest of America.
The passion for my culture -- its art, music and visual imagery -- led me into the entertainment business where I managed the career of a singer from San Salvador. This was a rewarding experience as it generated other undertakings within this medium. I created a concept for a celebrity fragrance for the # 1 Mexican folkloric singer, Vicente Fernandez, and traveled on a marketing campaign to London, Barcelona, Madrid, and Mexico City. I have also worked as a commercial television actor, and as an account executive for radio and television.
In 1988, I founded the National Hispanic Hall of Fame to promote cultural awareness, and the educational values that Latino leaders have exemplified in their lifešs work. Subsequently, I published a 12-page booklet entitled, "Did You KnowSabia Used Que," contributions from 1492 to present. For the last two years, I have been a contributing columnist for Vida en el Valle, our local bilingual newspaper, which serves the central San Joaquin Valley. The column is written in the same format as the above booklet: sound bytes about our people --- their presence, and contributions to the Americas and the world.
I sincerely care about my community, and have been actively involved in social matters for over 25 years. I have served on several boards and committees, and am an alumna of the Leadership Fresno Class X, and the 1995 MALDEF Leadership Program. I have been a successful political and community fundraiser, and was very active in my children's school activities.
After five hundred years of Western domination, our world is entering its first period of a truly global human history. We can no longer afford to be limited to an understanding of culture that begins and ends in the West. And as children of the conquest -- Spaniards, Hispanicized Africans and Amerindians, mestizos, and mulattos -- we can no longer remain as the invisible people who helped build, and continue to build this very nation.
In 1883, Walt Whitman wrote some remarks about the Spanish presence in America.......
"We tactically abandon ourselves to the notion that our United States have been fashioned from the British Islands only, and essentially from a second England only -- which is a great mistake....Spanish character will supply some of the most needed parts. No stock shows a grander historic retrospect --- grander in religiousness and loyalty, or for patriotism, courage, decorum, gravity and honor.... As to the Spanish stock of the Southwest, it is certain to me that we do not begin to appreciate its splendor and sterling value.... "
I believe that building bridges through the cultural arts is an important way of appreciating the value of people, and recreating their history for better understanding. I am a member of the Museum of Tolerance in Los Angeles, the Fresno Metropolitan Museum, the Fresno Arts Center, the Fresno African American Museum, and ARTE Americas: the Latino cultural center in Fresno, where I work as a volunteer and assist with research, programming, funding and exhibits. I currently serve as a member of the board of directors for the Fresno Arts Council.
There is still so much we need to learn about each other. Every culture has rich traditions, and we must work to preserve and respect our differences. We must all work towards tolerance, healing, and creating new ideals and levels of cooperation in order to ensure a better place for the children.
"Porque sabia usted que, en realidad, los ninos son los que heredan el mundo?"
What kind of legacy do we want to leave the children?
---
To contact Helen Rael Giddens: Please e-mail to: hrael@pacbell.net
---
---