---

---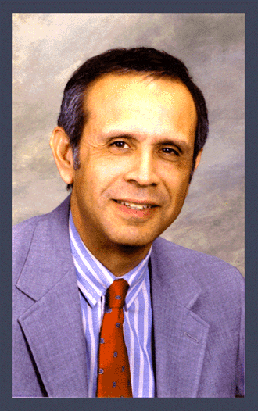 Greetings Friend:
Saludes Amigo:
Welcome(Bienvenido)! Thanks for stopping by. I surmise you have an interest in Las Vegas real estate. Well, you have come to the right place.
I am excited about the future of Las Vegas, and the dynamic real estate market in the Sierra Nevada (snow capped country) region.
Las Vegas has been the fastest growing community in America for the past 11 years. I have witnessed the transformation of Las Vegas from a relatively small community, to the major metropolis it is today.
Aside from being the Entertainment Capital of the world, Las Vegas also has some of the best weather in America, top rated colleges and universities , as well as the 10th largest school district in the Nation.
With Nellis Air Force Base , Hoover Dam, and the Nevada Nuclear Test site leading the way, the Federal Government is one of the largest employers in the valley. This has helped to bring prosperity, employment, and economic stability to the region.
So if you are thinking about relocating to Las Vegas, you could not have selected a better time.
I am proud to say that I represent, and have the full support of CENTURY 21 Moneyworld , one of the Top 10 Century 21 companies world wide . As a Residential Specialist, I am qualified in helping you find, buy or sell your home anywhere in the Vegas Valley.
In addition, through CENTURY 21 Relocation Services, I can assist you in finding, buying or selling a home anywhere in the United States.
CENTURY 21, along with Cendant Mobility, handle almost 60 percent of all corporate relocations in the USA, ie. IBM, ATT, Microsoft etc. We have a National Network of Certified Relocation Professionals who are especially trained to handle all your relocation needs and requirements.
This means I can coordinate and make all the arrangements from selling your current home, to assisting you in finding a new home anywhere else in the country.
So whether you are thinking of moving to Las Vegas, Texas, New York or California we can make your move easy and trouble free. I personally guarantee it.
If you are considering purchasing in Las Vegas, I will represent you for free, save you both time and money by identifying the homes that best suit your needs, as well as negotiate the best price.
For Sellers, I offer a Free Market Analysis and develop extensive national and local marketing and promotional plans to expose my client's properties to both print and electronic media, including the Internet/WWW and the nationally recognized Multiple Listing Service (MLS).
Please email me at:
so we can discuss how I can help you find your future "Dream Home" in Las Vegas.
Thanks Again, and look forward to hearing from you soon.
My Best Regards,
--- Roberto Vazquez
PS., Si Hablo Espanol, y quiero ayudarle a encontrar su nuevo hogar en Las Vegas. Invierta en bienes raices, o permitame vender su casa en cualquier parte de los Estados Unidos.
Comuniquese por favor, con confianza y sin compromiso. Mandeme un mensaje por correo electronico a:
Mil Gracias por su Atencion,
Cordialmente,
-- Roberto Vazquez
Agente Bienes Raices Registrado